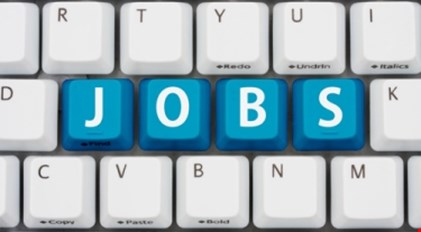 Location:
London, England
Salary:
Deadline: 9/30/2014
Established for over 200 years and operating from 37 offices in 27 different countries across Europe, the Americas, Asia and the Middle East
The Information Security department ensures the business is able to operate safely in a dynamic threat and technological environment by effectively managing the risks to its information assets. To achieve this aim the department contains teams responsible for IT Security, Information Risk Management, Access Control and the Information Security Change Programme.

Overview of role

The Global IT Security & Technical Risk Operations group are currently looking for a Senior Security Analyst based in the London Head office to be responsible for escalation point for security incidents within established Service Level Agreements.

Performing daily operational real-time monitoring and analysis of security events from multiple sources including but not limited to events from Security Information Monitoring tools, network and host based intrusion detection systems, network infrastructure logs, system logs (Unix & Windows), applications and databases.

• Additional responsibilities will include performing documentation review and improvement, attending meetings as needed, serve front line response for troubleshooting low-level engineering issues as needed.
• Collaboration with IT technical teams for issue resolution and mitigation
• Documentation of actions taken for audit, regulatory and legal purposes within approved event tracking system
• Communicate and escalate issues and incidents as required by process or management
• Collaboration with IT technical teams to deliver Information Security service improvements through project lifecycle
The Global Security Operations Centre is a 24x7, follow-the-sun operation and as such, this person will be required to cover UK shift rotational days between 08:00 – 18:00, on call weekends.

Essential Skills

• A sound understanding of TCP/IP and networking concepts
• Solid and demonstrable comprehension of Information Security including malware, emerging threats, attacks, and vulnerability management
• Host level forensics
• Strong deductive reasoning, critical thinking, problem solving, and prioritisation skills
• Experience assisting the development and maintenance of tools, procedures, and documentation
• Customer service including the resolution of customer escalations, incident handling, and response
• Subject matter expert (SME) in one or multiple areas such as Windows, Unix, firewalls, intrusion detection, threat detection analysis, or information risk management
• Ability to think strategically, work with a sense of urgency and pay attention to detail
• Ability to follow detailed process and procedure documentation
• Ability to present complex solutions and methods to general community
• Demonstrated ability to be reliable and flexible
• Excellent written and verbal communication and organisational skills
• Outstanding work ethic
• Strong team player that collaborates well with others to solve problems and actively incorporate input from various sources
• Understanding of network design principles with and knowledge of the OSI model
• Ability to rapidly find, assimilate and correlate information correctly while under pressure
• Network, Security, or Platform certification(s) (S+, N+, MCSP, CNA)
• CISSP or SANS GIAC GCIA certification
• Experience working on global teams across time zones, cultures, and languages
• The Global Security Operations Center is a 24x7, follow-the-sun operation and as such, this person will be required to cover out of hours on call shift rotational days, weekends and holidays.

Desirable Skills

• Working knowledge UNIX/Linux
• Working knowledge of malware forensic technologies
• Working knowledge of SQL queries
The application deadline for this job has passed. Please
click here
to return to the jobs list.