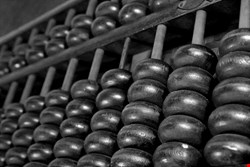 The top technology concerns of CPAs in 2012 are information security, remote access, and control of mobile devices, according to the AICPA's 2012 Top Technology Initiatives Survey. The survey is based on responses from 2,259 AICPA members who are interested in information technology.
Respondents were least confident about two aspects of IT security: securing mobile devices to prevent a data breach and ensuring that data will be safe in event of a cyberattack or loss of a mobile device.
The top ten technology priorities for CPAs identified in the survey are securing the IT environment, managing and retaining data, managing risk and compliance, ensuring privacy, leveraging emerging technologies, managing system implementation, enabling decision support and managing performance, growing and managing IT investments and spending, preventing and responding to fraud, and managing vendors and service providers.
"The ability to tap critical information on the go, virtually whenever you want, is changing the way CPAs do business. But it imposes new burdens, too. CPAs and the clients and companies they work for need to stay on top of technological shifts, make the right decisions on access, security and privacy, and map out new areas of growth. It's clear we're still working our way through these challenges", said Anthony Pugliese, AICPA's senior vice president of finance, operations and member value.