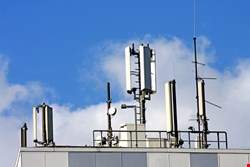 The ACLU said that 190 of the 200 local law enforcement agencies that responded to the group's requests for public records do in fact track cell phone locations. And many of these do so without obtaining warrants, the ACLU found.
"Given the intimate nature of location information, the government should have to obtain a warrant based upon probable cause to track cell phones. That is what is necessary to protect Americans' privacy, and it is also what is required under the constitution. But is that what the police do? The answer is it depends. Law enforcement agencies' tracking policies are in a state of chaos, with different towns following different rules – or in some cases, having no rules at all", wrote Allie Bohm of the ACLU in a blog.
The documents show that policies of local law enforcement vary widely. For example local law enforcement in Honolulu and Hawaii County obtain probable cause warrants before tracking cellphone location; however, law enforcement in Kauai does not. In Lexington, Ky., local police obtained warrants for cellphone tracking, while Kentucky State Police do not.
Police in Lincoln, Neb., obtain even GPS location data without demonstrating probable cause, while police in Wilson County, N.C., obtain historical cell tracking data where it is "relevant" to an ongoing investigation.
Several law enforcement agencies reported obtaining all of the cell phone numbers at a particular location at a particular time. For example, a police officer in Tucson, Ariz., prepared a memo for fellow officers explaining how to obtain this data. Records from Cary, N.C., include a request for all phones that utilized particular cell phone towers.
"This issue is important. After all, the information one's location might reveal can be strikingly personal", wrote Bohm.