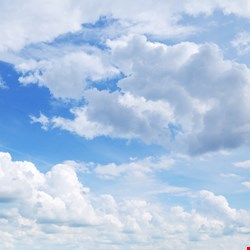 The in-depth research by the global risk consultancy – which took in responses/interviews from 100 IT managers – found that only three in ten firms are planning to use cloud computing over the next three years, with 16% looking to develop a private cloud service and 10% considering using a public cloud service.
Researchers also found that just under one in ten (8%) IT managers surveyed said that their business is already using the cloud for one or two services.
The study claims to show that security is the biggest barrier to the widespread adoption of cloud services, followed by data privacy,
Commenting on the survey results, Jonathan Wyatt, Protiviti's UK managing director, said that it is surprising that so many IT managers appear to see no value in cloud technology.
The cloud he explained, takes the opportunities presented by outsourcing to the next level. "Emerging technologies and cloud services provide all organizations with opportunities to change the way they operate and ultimately to improve performance while reducing cost", he noted.
Just 3% of firms in the survey said that they adopted cloud computing widely across their business. The companies most likely to be using cloud-related services, said Wyatt, are larger companies and those operating in the services sector. However, researchers also found that many organizations do not have a clear strategy for cloud computing.
As well as security and data privacy, respondents said that other barriers to adoption include concerns over reliability and availability of services and concerns over business recovery in the event of failure of a cloud provider.
Wyatt says that, while there are concerns over security and data privacy that appear to be overshadowing the potential benefits offered by the cloud, businesses need to be more creative about how they think about the cloud and the opportunities it presents.
"At a time when companies are looking at ways to grow while keeping a lid on costs, cloud computing offers a way to significantly reduce overheads and to allow supply to be more directly matched to demand", he explained.

"All businesses should start to experiment using the cloud in low-risk areas. Software as a service, focused on non-business critical applications and platform as a service, for development and test, are good places for people to start. Experimenting in these lower risk areas can provide IT departments with immediate savings, and also enable the business to develop the competencies required to respond to new opportunities as they arise", he said.
"We are already seeing many of our clients reaping the rewards of cloud technology by procuring additional capacity at times of high demand. For example, online retailers are now able to meet seasonal demand for orders without having to commit to a significant capital outlay to meet peak demand all year round", he added.
"There also seems to be a fundamental lack of understanding among many IT managers as to exactly what cloud computing is, let alone how to make best use of it. Many firms will already use some form of cloud technology for CRM or other marketing services but in many cases, the IT department is unaware. Such ignorance is itself posing significant risks to the business."