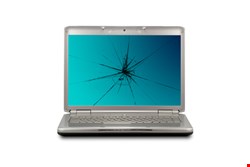 Anonymous took credit for taking down the sites, apparently through distributed denial of service (DDoS) attacks, after the arrests of leaders of Megaupload.com. "We Anonymous are launching our largest attack ever on government and music industry sites….The FBI didn't think they would get away with this did they? They should have expected us", Anonymous said in a Twitter post, according to a report by CNN.com.
Infosecurity confirmed that the DoJ site was inaccessible on Thursday afternoon after attempting to access the site for information on the Megaupload bust.
The Thursday announcement of the Megaupload bust for copyright infringement came just one day after a massive online protest against anti-piracy legislation being considered by Congress. The protest prompted a number of Republican senators to pull their sponsorship of the legislation and Senate Majority Leader Harry Reid (D-Nev.) to postpone the vote on the Senate bill, which had been set for next week.
The Justice Department and the FBI said they arrested seven individuals and two corporations for running a worldwide online piracy operation that included file sharing site Megaupload.com. In the announcement, DoJ said that the operation generated more than $175 million in "criminal proceeds" and caused a half billion dollars in harm to copyright owners.
The seven individuals, all foreign citizens, as well as two corporations – Megaupload and Vester – were indicted Jan. 5 by a grand jury in the Eastern District of Virginia and charged with "engaging in a racketeering conspiracy, conspiring to commit copyright infringement, conspiring to commit money laundering, and two substantive counts of criminal copyright infringement."
Four of the individuals, Kim Dotcom, Finn Batato, Mathias Ortmann, and Bram van der Kolk, were arrested in New Zealand on Thursday. Three others, Julius Bencko, Sven Echternach, and Andrus Nomm, remain at large. In addition, law enforcement also executed more than 20 search warrants in the US and eight countries, seized approximately $50 million in assets, and targeted sites where Megaupload has servers in Ashburn, Va., Washington, D.C., the Netherlands, and Canada. In addition, the US District Court in Alexandria, Va., ordered the seizure of 18 domain names associated with the alleged Mega conspiracy.
According to the indictment, for more than five years the conspiracy has operated websites that unlawfully reproduce and distribute infringing copies of copyrighted works, including movies – often before their theatrical release – music, television programs, electronic books, and business and entertainment software on a massive scale.
DoJ said that this was one the largest criminal copyright cases ever brought by the US government.