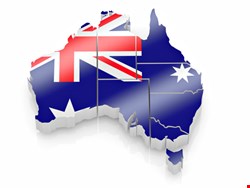 The ASIO unit will guard against foreign interference and espionage using networks and IT infrastructure, according to Australian Attorney General Robert McClelland.
Cybersecurity is at the top of the country's agenda, McClelland stressed in a speech unveiling the new unit.
"Cyber intrusion, while a distinct method of accessing otherwise private information or disrupting critical systems, cannot be considered in isolation", McClelland was quoted by futuregov as saying. "It forms an important part of the broader security landscape. Ultimately, cybersecurity is a people problem – as people hack computers."
McClelland noted that the ASIO is teaming with the Australian Computer Emergency Response Team and the Defense Signals Directorate's Cyber Security Operations Center to identify emerging cyber threats and developing appropriate responses.
"The cooperation is crucial especially to counter the threat posed by those using the internet as a modern espionage tool with the potential to facilitate access to large volumes of sensitive government and commercial information", he said.
The GhostNet attack against the Tibetan government-in-exile, the Stuxnet attack worm targeting critical infrastructure, and the "threat to critical infrastructure such as banking, telecommunications and government systems is not something we can be complacent about", he added.