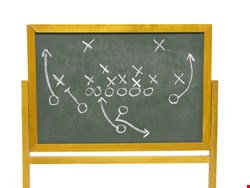 DARPA is expanding its cyber research budget by $88 million, from $120 million in FY 2011 to $208 million in FY 2012. Over the next five years, DARPA plans to increase its cyber research investment from 8% to 12% of its topline budget.
Much of that expansion will focus on developing offensive cyber capabilities. "Malicious cyber attacks are not merely an existential threat to our bits and bytes. They are a real threat to our physical systems, including our military systems. To this end, in the coming years we will focus an increasing portion of our cyber research on the investigation of offensive capabilities to address military-specific needs", Dugan told the DARPA Cyber Colloquium.
Dugan explained that her agency has developed a cyber analytical framework intended to quantify the cyber threat and to explain why the US appears to be losing ground in the cybersecurity arena.
"This analysis, completed over months through original research and detailed investigation, concluded that the US approach to cyber security is dominated by a strategy that layers security on to a uniform architecture. We do this to create tactical breathing space, but it is not convergent with an evolving threat. We discovered that we are losing ground because we are inherently divergent with the threat. Importantly, such divergences are the seeds of strategic surprise", she said.
"Our assessment argues that we are capability limited, both offensively and defensively. We need to fix that", she concluded.