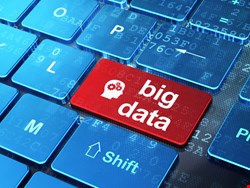 The Boston Consulting Group (BCG) noted in a new report that without consumer trust in how this information is used, most of the trillions of dollars of social and economic value promised from Big Data will not be realized. In fact, the report estimates that two-thirds of the total value potential stands to be lost if stakeholders fail to establish a trusted flow of personal data.
"Unlocking value from big data has generated a great deal of buzz in the C-suite," said John Rose, a BCG senior partner and the report's lead author. "But often left out of the discussion is how to gain access to the information (much of it sensitive personal data about real people) in the first place."

BCG noted that consumers want data privacy. For 75% of consumers in most countries, the privacy of personal data remains a top issue. Citizens of all the countries surveyed consider credit card information, financial data, information about children, and health and genetic information to be the most sensitive. As a result, consumers are more than twice as concerned about the practices of financial institutions, social-media and search companies, and government entities, than they are about those of branded manufacturers, carmakers, airlines and hotels, cable providers and retailers that offer loyalty cards.
The report also found that contrary to conventional wisdom, millennials are no less private online than other generations. A vast majority (71%) of younger millennials (those aged 18 to 24) in the US, for example, report that one should be cautious about sharing personal information online. While this level of concern is lower than that of other generations, it is still remarkably high, and in a range consistent with other generations.
"Responsible data stewardship confers critical performance and brand advantages, as well as reduces risk," says Christine Barton, a partner and report coauthor. "Brands gain because they become perceived as being more transparent and more socially responsible, values that are increasingly important to global consumers and particularly the millennial generation."
Overall, the report showed that consumers are willing to allow the use of personal data for multiple purposes if, and only if, organizations are careful stewards of this information. An average of only 7% of global consumers reported that they are comfortable with information about them being used outside of the original purpose for which it was gathered. This changes to 54% if they trust that other uses will not embarrass them, damage their interests, or otherwise harm them.
The report also identifies a set of actions that organizations must take to create a trust advantage. First, they must create principles, codes of conduct, compliance mechanisms, and trust metrics to master data stewardship. Next, they should engage consumers by communicating transparently, clearly and succinctly about how personal data will be stewarded and used and how the organization rates itself on its own trust metrics.