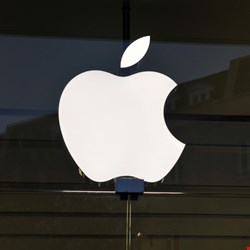 The offer is a ten-fold improvement on Box's previous free offer – the firm normally charged for its larger cloud storage facilities, Infosecurity notes, although pay-for users will see their data limits quadrupled while the 50-day offer is available.
The MacWorld newswire quoted Mark Saldana, Box's social media manager, as saying that the free 50GB deal is not just limited to the Apple device, as files can also be uploaded and shared on users' desktops and laptop computers.
Before you all rush off an register, Infosecurity notes that that the free deal has an individual file size limit of 100MB, so if you were thinking of stashing your digital movie collection in the cloud free-of-charge, you may be limited as to what files you can upload.
Nonetheless, the deal is something of a no-brainer if you use services like DropBox to sync data between the Apple iOS and desktop/laptop environment, which has a paltry 2GB free file storage limit.