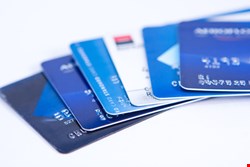 ID theft and bank card fraud are top on the list of UK consumers' security concerns, while things like spam and viruses and shopping and banking online recorded significant declines, according to the latest Unisys Security Index.
The global IT services giant interviewed 1,000 Brits on a range of issues to ascertain whether they're 'extremely', 'very', 'somewhat', or 'not concerned', before calculating an overall index score.
This report revealed a drop since 2013 of 32 points to a value of 103 – which equates to a "moderate level of concern" about security issues.
Top of the list were ID theft, which "seriously concerned" 51% of Brits, and credit or debit card fraud, which "seriously concerned" 48%.
This came in stark contrast to those related to Britain's national security in relation to the war on terrorism – where those either extremely or very concerned dropped by a half from 46% last year to 23%.
Gerhard Knecht, head of global security services and compliance at Unisys Enterprise Services, told Infosecurity that more education is needed for consumers on things like password security.
"With younger generations also sharing information and making payments, increasingly online, educational information must be made available across a range of organizations," he added. "Businesses alone shouldn't be responsible, but schools and the government too to ensure all consumer audiences are reached."
Also declining in importance for UK consumers are the security risks associated with viruses and unsolicited emails, where only 30% were "seriously concerned", and the security of shopping or banking online, where the figure stood at 25%.
Knecht commented that the drop shows an increasingly tech-savvy public capable of dealing with these specific threats.
"However, it must be noted that 30 per cent of survey respondents remain either 'very' or 'extremely' concerned about viruses and computer security, so it is far from job done for security firms in this space," he added.
Furthermore, security providers cannot rest on any recent progress. There are always more threats around the corner and the industry must ensure consumers are at least a step ahead of these dangers, in terms of both awareness and the technology available to them."