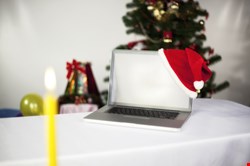 Symantec's November State of Spam report showed that 'luxury goods' and counterfeit brands continue to dominate spam emails as Christmas draws nearer.
The top 10 spam email subject lines between October and November were:
Sales receipt from Amazon
Sales order from walmart.com
Incredible sale for luxury goods
Re: what she wants for Christmas
Give her luxury this holiday season
Bling yourself up this Christmas
Get the perfect gift for Christmas
Impress your friends this holiday season
Xmas on-line cookies
Time limited Christmas promotion
Symantec also warned that fake airline ticket spam has taken off during the holiday season, promising cheap deals on airfares.
Amanda Grady, principal anti-spam analyst at Symantec, said: "British shoppers are expected to spend upwards of £6.5 billion online this Christmas, and spammers are desperate to get a slice of the cake.
"The top two subject lines indicate that spammers are tricking people into believing that they have a transaction email from two well-known retailers. Although we usually see these types of subject lines associated with phishing or fraud messages, this tactic was actually re-directing users to a bogus online pharmacy site."
Symantec advised online shoppers to be vigilant, report and delete spam, avoid clicking on suspicious links, typing URLs directly into the browser and keep systems up to date.