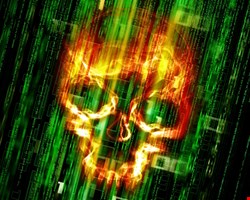 Is it smart concern or paranoia? The stats say the former: According to EY's 16th annual Global Information Security Survey 2013, 66% of respondents reported that the number of security incidents within their organization has increased by at least 5% over the last 12 months. Luckily, many have realized the extent and depth of the threat posed to them, resulting in information security now being 'owned' at the highest level within 62% of the organizations surveyed.
"This year's results show that while businesses are faced with a rising number of security breaches, budget constraints and talent shortages mean that they fail to put in place those systems that match their needs," said Mark Brown, information security director at EY, in announcing the survey.
He added, "As a result, for UK businesses, this is no longer an issue of whether they will be attacked – the reality is that organizations need to now focus their efforts on determining when the attack took place and identifying that they fell victim to the cyber threat in the first place."
In the "worrisome" column, only a quarter of respondents are planning to increase their security budget by 5% or more in the next 12 months, enabling them to channel more resources toward solutions that can protect them. As a result, 69% of information security professionals continue to feel that their budgets are insufficient and cite them as their number one challenge to operating at the levels the business expects.
Also, in a continuing global trend, survey respondents said that their information security departments still struggle with a lack of skilled resources. So, although information security is focusing on the right priorities, in many instances, the function doesn't have the skilled resources or executive awareness and support needed to address them.
In particular, the gap is widening between supply and demand, creating a sellers' market, with 66% of respondents citing a lack of skilled resources as a barrier to value creation. Similarly, 28% of participants indicated a lack of executive awareness or support as an issue.
"A lack of skilled talent…is particularly acute in the UK, where government and companies are fiercely competing to recruit the brightest talent to their teams from a very small pool," Brown said.
Looking ahead, organizations must undertake more proactive thinking, with tone-from-the-top support, the survey concluded. "Greater emphasis on improving employee awareness, increasing budgets and devoting more resources to innovating security solutions is needed," Brown said. "The pace of technology evolution will only accelerate – as will the cyber risks and by not considering risks until they arise gives cyber-attackers the advantage, jeopardizing an organization's survival."