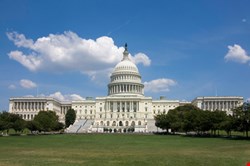 Because of continuing disagreements with Republican senators, it does not look likely that Reid will get the 60 votes needed on Thursday to move the bill forward, according to a report by The Hill newspaper.
"To say I'm disappointed is a tremendous understatement. I thought we'd all put national security above partisan politics", Reid said in a statement quoted by the newspaper.
Reid blamed the US Chamber of Commerce for opposing the bill even after the sponsors watered it down by taking out government mandates to improve cybersecurity of critical infrastructure. "The Chamber of Commerce has sucked in most Republicans on this bill", he said.
In a letter to Senate members sent on Tuesday, the chamber argued that the Cybersecurity Act should be replaced by Republican-sponsored SECURE IT Act, which focuses on private sector incentives to bolster cybersecurity and expanded information sharing.
"The Chamber believes [the Cybersecurity Act] could actually impede U.S. cybersecurity by shifting businesses' resources away from implementing robust and effective security measures and toward meeting government mandates", the letter argued.
"The regulatory approach provided in [the Cybersecurity Act] would likely create an adversarial relationship, which should be unacceptable to lawmakers. The Chamber urges Congress to not complicate or duplicate existing industry-driven security standards with government mandates and bureaucracies, even if they are couched in language that would mischaracterize these standards as 'voluntary'", it added.