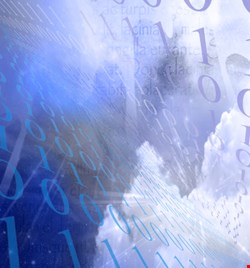 Data management firm Delphix has launched the Compliance Engine, a new software tool designed to improve security and compliance efforts by masking sensitive data as it is generated and distributed through an organization.
The Menlo Park-headquartered firm claimed the new product enables "agile data masking" – that is, it collects sensitive data from applications, makes virtualized obfuscated copies and the delivers it to where it's needed.
Masking the data in this way enables developers to work with "realistic and fresh data" without risking a compromise, Delphix senior director, Ansh Patnaik, told Infosecurity.
"Transactional data enters organizations through production applications. However, that data then flows into various life cycles: upstream into reporting and data warehouse environments; downstream into development and test environments; and into the data protection, or back-up, path," he added.
"By virtualizing and protecting data at the core of each lifecycle – ie as it collects and synchronizes with source systems – Delphix becomes a foundational governance layer for data across applications, across life cycles or data supply chains, and for data at rest or in motion."
Delphix is expecting firms in banking, government, insurance, and healthcare to lead adoption of the Compliance Engine because of the sheer volume of sensitive data they manage.
"They also face significant application development work that is compliance driven and that can be streamlined and simplified," argued Patnaik.
"Finally, they are prioritizing large modernization projects like app retirement, datacenter migrations and cloud adoption. Acceleration of these projects with the compliance engine can eliminate many of the security, compliance driven barriers to modernization."
Although information security trends like advanced targeted attacks garner many headlines, it is the more mundane IT tasks like compliance which keep many managers up at night.
According to a PwC
State of Compliance
report last year, 42% of UK respondents revealed an increase in compliance budgets.
That's not surprising given the increasing roll call of industry regulations and legislation which firms need to comply with, including Basel III and the much-anticipated European General Data Protection Regulation.
The Compliance Engine
runs in Amazon Web Services, vCloud-based public cloud services, SunGard, IBM SoftLayer, and private clouds and
is available now.