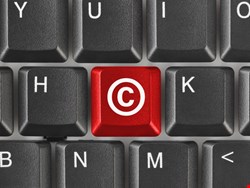 Greg Mathews, LockLizard's chariman, says, "clearly, security specialists like Symantec and GARP have a reason to choose LockLizard as their PDF DRM supplier, and that is not just because the technology works."
LockLizard has been delivering DRM solutions since 2004, and much has changed since that time. As a leader in the field, LockLizard has moved both the technical quality of DRM and the functional quality significantly.
Earlier systems had often relied upon password 'protection' – a technique that Elcomsoft demonstrated just a couple of years earlier, was fatally flawed. Systems also relied upon degrading the quality of printed copies, but did not stop the use of file drivers or screen grabbers or limit the amount of printing. LockLizard avoided these methods, delivering license codes and keys through secure online registration processes that use PKI class technology without the complications.
LockLizard avoided going down the route of using plug-ins to other document viewers and all the problems such approaches create, preferring a free-standing viewer application that can be much more closely controlled. It can also be instructed to operate in both online and offline modes, as well as resist attacks by screen grabbers, and dynamically provides viewing and printing watermarks while only needing to protect the original document once.
The company also delivered what it calls a revolutionary product, the equivalent of the personal library, with their PDF portable on USB. In this unique approach, there is nothing to install on a PC – everything needed is held on a USB stick, but the controls for online and offline usage and watermarking remain just the same as if an application were installed. This is still what LockLizard calls "the only truly zero-footprint solution that does not lock you to being online and taking pages from a server". So, it provides all of the functionality and performance of local files without compromising the security of the solution.
Since then, LockLizard has produced new viewers for the iOS and Android mobile operating systems.
Today, LockLizard is embarking on the development of a browser-based viewer system to complement the existing installed viewer approach. Of course, web browsers present a challenge to create a security profile that simplifies ease of use while retaining adequate control. LockLizard says is rising to the challenge.
Why do major corporations from Cisco to Symantec and PWC to City of Hope buy from LockLizard? The case studies on the LockLizard website are just one part of the answer. For more than a decade now, LockLizard has been providing a technically robust platform that it can rely on to deliver consistent results, a continually developing product range, and a range of product offerings that come with a fixed price, so there are no surprises or changes in cost as a result of a change of business profile or the success of the publisher's business.