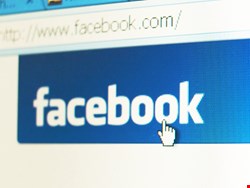 A Facebook Sponsored Story is a paid-for advert that combines the advertiser's message with a user's 'like' message, and a photograph taken from the user's profile. To be included in such an advert simply required the user to click a Like button on the advertiser's own message. But the plaintiffs claimed that clicking a Like button did not imply approval to be used in advertising, nor endorsement of the message or product referred to.
Both parties eventually agreed that the vagaries and costs of a lengthy trial should be avoided, and had therefore suggested an agreed settlement plan. It is this settlement that U.S. District Judge Richard Seeborg has now approved. It involves the payment of $20 million by Facebook to be distributed among those Facebook users who had been affected by sponsored stories and had completed an online claim form by 2 May 2013.
It is believed that approximately 614,000 claim forms were submitted. According to a report in the BBC, successful claimants will receive $15 each. The judge "acknowledged that the $15 payments were relatively small, but said it had not been established that Facebook had 'undisputedly violated the law,'" says the BBC. Money remaining after the payouts will be used to pay attorneys' fees and any left will go to not-for-profit privacy organizations.
"The settlement also requires Facebook to make changes to its 'Statement of Rights' and to give users more information and control over how their details are used in the future," says the BBC. However, there is no pronouncement on the legality or illegality of Sponsored Stories, and they will undoubtedly continue in one form or another. Reuters notes, "Facebook charged advertisers nearly $234 million for Sponsored Stories between January 2011 and August 2012, court filings show."
The case has been controversial from the beginning. An earlier agreed settlement was withdrawn when judge Seeborg expressed "serious concern," because, according to Wired, "it originally provided a $10 million payout to attorneys suing Facebook and $10 million to activist and research groups in what is known as a cy pres award." The new agreement now includes a share of the pot to go to the affected users.
Facebook has simply stated, "We are pleased that the settlement has received final approval." But it might not be the end of the whole story: about 7000 Facebook users opted out of the settlement, leaving them free to bring their own legal action against Facebook.