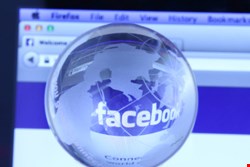 Over the course of last week, Facebook denizens may have gotten a notification from the social network, detailing its plans to more effectively target advertising to its users.
Specifically, it wants to take information for other activities that users do on the web, and use that in order to implement dynamic offers. It's definitely a boon for Facebook itself, because a targeted ad draws more brand dollars than broadcast ones do. And, it clearly has privacy implications for users that don't want their every move tracked online.
Facebook, however, put a consumer-friendly face on it.
"When we ask people about our ads, one of the top things they tell us is that they want to see ads that are more relevant to their interests," it said in its notification to users. "Today, we learn about your interests primarily from the things you do on Facebook, such as Pages you like. Starting soon in the US, we will also include information from some of the websites and apps you use."
Facebook is also introducing ad preferences, a new tool accessible from every ad on Facebook that users can click on to explain why they're seeing a specific ad. They can then add and remove interests to help control what ads they see – and to help Facebook make its targeting even more accurate for its brand partners.
In a somewhat defensive-sounding justification, it added, "This is a type of interest-based advertising, and many companies already do this." It's correct in that – most notably Google, which has faced many a privacy group complaints over its web tracking.
Facebook laid out how it would work in its case: "Let's say that you're thinking about buying a new TV, and you start researching TVs on the web and in mobile apps. We may show you ads for deals on a TV to help you get the best price or other brands to consider. And because we think you're interested in electronics, we may show you ads for other electronics in the future, like speakers or a game console to go with your new TV."
Of course, one person's concierge service is another person's creepy stalker, so thankfully there will be an opt-out function using the industry-standard Digital Advertising Alliance rubric for that.