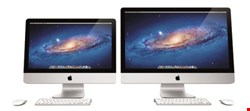 Kaspersky Lab is offering a website to check if your Mac has been infected by the Flashback/Flashfake trojan, as well as a free removal tool, explained Alexander Gostev in a blog.
The security firm estimates that 670,000 computers have been infected with the Flashback/Flashfake malware, with more than 98% of those running Mac OS X. This is the largest Mac-based infection ever, according to Kaspersky.
The US had the most infected computers (300,917), followed by Canada (94,625), the UK (47,109) and Australia (41,600). Other infected countries included France (7,891), Italy (6,585), Mexico (5,747), Spain (4,304), Germany (4,021) and Japan (3,864).
In addition, Intego is offering a free 30-day trial of software for detecting all variants of the Flashback malware, which has morphed from a trojan to a drive-by download. Intego estimates that there are two dozen variants.
Last week, Apple released a patch for a Java vulnerability that is being exploited by the Flashback malware. However, Paul Henry, security and forensic analyst for Lumension, criticized Apple for its lack of urgency about the Flashback patch and its lack of clarity about what the Java patch was supposed to fix.
"Simply put, if Apple wants to be taken seriously as an enterprise provider, they need to be more timely and candid about their patches. How else will administrators understand the necessary sense of urgency to prioritize and deal with security issues?", Henry wrote.