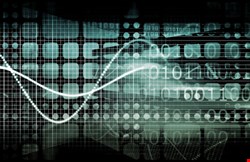 In a letter to the Senate leadership, the former US officials said that Congress "must act to ensure that appropriate tools, authorities, and resources are available to the executive branch agencies, as well as private sector entities, that are responsible for our nation's cybersecurity", according to a report by Bloomberg.
The letter was signed by Michael Chertoff, former homeland security secretary under Bush; William Perry, former defense secretary under Clinton; Mike McConnell, former director of national intelligence under Bush; Richard Clarke, former White House cybersecurity adviser under Bush; and retired General James Cartwright, former vice chairman of the Joint Chiefs of Staff under Bush and Obama.
"The stage thus is set for the Senate to take up cybersecurity legislation. We urge the Senate to do so in short order: the rewards of increased security for our country, particularly our private sector critical infrastructure, will be rapid and profound", they wrote.
Senate Majority Leader Harry Reid (D-Nev.) has pledged to bring comprehensive cybersecurity legislation up for a vote early this year. An aide to the senator said this week that a vote was likely in February.
Passage of comprehensive cybersecurity legislation has been an uphill climb for Reid, who has spent most of his time trying to get Democratic senators behind a comprehensive bill, never mind Republicans.
In the Republican-controlled House, passage of comprehensive cybersecurity faces an ever tougher climb. A Republican cybersecurity task force appointed by House Speaker John Boehner (R-Ohio) opposed the Democratic approach to comprehensive legislation, supporting instead voluntary incentives to encourage companies to improve cybersecurity.