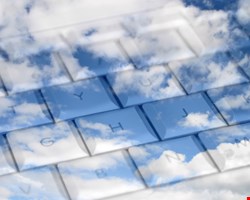 GFI announced its acquisition of Monitis today for an undisclosed sum. Monitis, headquarter in San Jose, Calif., is a supplier of cloud-based software-as-a-service (SaaS) network and systems monitoring tools. Both companies are privately owned.
Monitis specializes in cloud-based software and infrastructure monitoring, and the company claims more than 80,000 users worldwide. GFI expects to incorporate Monitis' technology into its own GFI Max RemoteManagement platform for managed services providers.
"Today's acquisition shows our commitment to expanding our solutions, helping our customers succeed in the rapid uptake of cloud-based services", said Walter Scott, chief executive of GFI, in a press release statement. "As more and more SMBs adopt cloud computing, GFI is diversifying its own product portfolio to ensure we continue delivering the technology that ensures our customers remain leaders in their fields."
GFI said it's newly acquired business will continue to operate under the Monitis brand, with both free and paid services available. In addition, GFI said that the Monitis leadership team would remain in place "to continue driving new innovations".
This is GFI's second acquisition in just over a year, as the company purchased Sunbelt Software back in July of 2010.