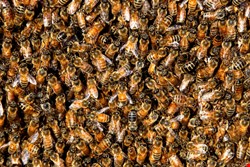 On Monday the FTC announced it had finalized its proposed settlement with Google after the closing of a public comment period. In March of this year, the FTC charged Google with deceptive privacy practices and violating the company's own privacy policy after receiving complaints that Gmail users were unable to easily opt out of joining the Buzz social network.
At the time, the FTC called Gmail account holders options for leaving or declining to join the network "ineffective". The FTC complaint also said that the controls implemented by Google were "confusing and difficult to find", and did not allow those who joined Buzz to easily limit the sharing of personal information.
Goggle agreed to a settlement in which the company would be prohibited from future privacy misrepresentations. It also required Google to implement a comprehensive privacy program, in addition to regular independent privacy audits over the next 20 years.
At the time the proposed settlement was reached, Google's own director of privacy admitted that Buzz "fell short of [Google's] usual standards for transparency and user control".
"The settlement resolves charges that Google used deceptive tactics and violated its own privacy promises to consumers when it launched its social network, Google Buzz, in 2010", the FTC said in a press release statement.
Buzz, Infosecurity notes, was Google's first ill-fated attempt to join the social networking scene, which has now been replaced by the recently introduced Google+. The company's first foray into this market was met by numerous privacy complaints, both in the US and abroad.