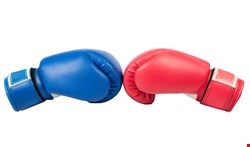 "A number of myths have been spread about Google's approach to privacy", wrote Betsy Masiello, policy manager at Google in a recent blog. And it appears Microsoft is the primary myth maker.
Frank Shaw, corporate vice president of corporate communications at Microsoft, wrote earlier this week that Google's new privacy policy makes it "harder, not easier, for people to stay in control of their own information."
Masiello responded that its "privacy controls have not changed." She said that Google users can still "edit and delete their search history; edit and delete their YouTube viewing history; use many of our services signed in or out; use Google Dashboard and our Ads Preferences Manager to see what data we collect and manage the way it is used; and take advantage of our data liberation efforts if they want to remove information from our services."
Masiello also challenged the accuracy of a humorous Microsoft ad, which portrays the "Gmail man" as snooping into everyone's email. "No one reads your email but you. Like most major email providers, our computers scan messages to get rid of spam and malware, as well as show ads that are relevant to you", she said.
There are a number of other Google "myths" that Microsoft is accused of creating in its advertising. "We've always believed the facts should inform our marketing—and that it's best to focus on our users rather than negative attacks on other companies", Masiello concluded.