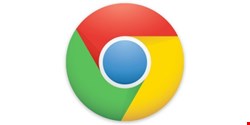 Chrome 18 comes only a month after Chrome 17 and a week after the lastest security update to Chrome 17.
None of the vulnerabilities fixed in Chrome 18 are critical, three are high risk, five are medium risk, and one is low risk. The high-risk flaws include off-by-one in OpenType Sanitizer, user-after-free in SVG clipping, and memory corruption in Skia.
Google doled out $4,000 in bug bounties, as well as additional $8,000 to researchers for working with the company during the development cycle and preventing security regressions from reaching the stable channel.
The new version also beefs up graphics, including improvements in Canvas2D's speed and WebGL's reach.
"We've enabled GPU-accelerated Canvas2D on capable Windows and Mac computers, which should make web applications like games perform even better than a pure software implementation…. WebGL enables compelling 3D content on the web, so we want to ensure that as many users as possible have access to this technology. That's why we've enabled SwiftShader, a software rasterizer licensed from our friends at TransGaming, for users with older configurations", Google explained in a blog.