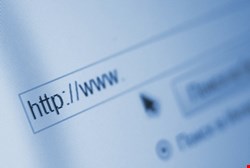 Earlier this year, ICANN launched a new generic top-level domain (gTLD) registration program, accepting applications for new gTLD suffixes (such as the current .com, .org, .gov, and .edu). Applicants, who could propose suffixes using any word including words in non-Latin alphabets, had until April 12 to submit their proposal.
But ICANN ran into a software problem early in April that may have exposed applicant information, including proposed gTLD suffixes, to other applicants, Reuters said.
ICANN had intended to keep proposals confidential out of concern that public knowledge would encourage rivals to compete for that suffix and drive up the price.
"We're very apologetic for the inconvenience to any applicants. Clearly, we're going to take every step that we can to make sure that no one takes advantage of any information they may have obtained", ICANN chief executive Rod Beckstrom told Reuters in a telephone interview.
Beckstrom said that ICANN captured every keystroke made by applicants since the window opened in January and was currently looking through the more than 500 gigabytes of data to determine what may have been visible to whom. Applicants will be notified by May 8 if the details of their proposals could have been viewed by others, he added.
Bidding confidentiality is not the only security concern about the gTLD expansion. The US Federal Trade Commission has warned that rapid expansion of gTLDs will only exacerbate problems related to consumer fraud. In addition, ISACA, the not-for-profit IT security association, has warned that the move to non-Latin characters could lead to a significant increase in phishing attacks.