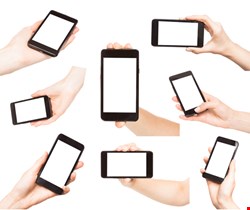 ForeScout Technologies, Inc., the Cupertino, California-based provider of network security solutions, has been recognized by Frost & Sullivan because of its increased market share and leadership in the NAC marketplace. ForeScout was distinguished as the sole market contender and the one possessing the highest market penetration and capability to meet market demands for technology and scalability.
According to the Frost & Sullivan 'Global Analysis of the Network Access Control (NAC) Market' report, published in June 2013, the three best-selling NAC solutions in both large enterprises and small/medium businesses (SMBs) are Cisco, ForeScout and Juniper, which represent more than 63.3% of the market. Frost estimates that ForeScout expanded its 2012 NAC market share by more than 10% from the previous year. The report also indicates resurgent NAC adoption is driven by enterprise bring your own device (BYOD) security initiatives, and it forecasts the market is growing by a 23.3% compound annual growth rate and will reach more than $670 million by 2017.
The new market forecast is an upward revision for Frost & Sullivan, which a little more than a year ago predicted that the market for NAC products would grow at a 13.8% compound annual growth rate, reaching $312 million by 2016.
The comprehensive NAC market analysis by Frost and Sullivan highlights drivers, technology trends, competitive landscape and required product competence. The analysts determined that the latest generation of NAC products is able to solve top IT challenges and deliver tangible business value to customers. A leading reason for renewed NAC platform adoption is the shift in the value proposition away from that of restrictive, device authentication-based technology to one that enables network access and helps organizations streamline or automate a broad range of IT operations.
Key market drivers identified in the report include how NAC:
Enables businesses to address new trends, such as BYOD
Supports and enhances deployed network and security technologies
Optimizes and automates IT operations, thereby improving customer return-on-investment (ROI)
Reduces advanced persistent threat risks by assuring endpoint security mechanisms are active and up-to-date
Is delivered in a platform that is easier to deploy, use and extend compared with previous generations
"NAC offers a quantifiable value by automating and simplifying essential IT practices. Presently, the NAC market is sustained by interest in its ability to address BYOD practices in the enterprise," stated Chris Rodriguez, senior industry analyst for Network Security Research at Frost & Sullivan. "Going forward, NAC will gain a reputation as an essential network management technology."