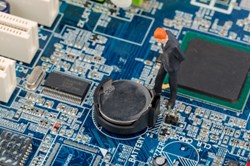 Attendees at this year's Infosecurity Europe event in London were more prepared to admit cyber attacks on their organizations than last year, but insider threats and APTs leapfrogged other concerns to top the list of biggest security risks, according to new data from Lancope.
The network security vendor
interviewed
a range of attendees at this year's show, hailing from small businesses up to 5,000+ employee firms.
It found a greater readiness amongst respondents this year to admit they had been hit by a malware attack.
Some 42% said they were affected this year as opposed to just 18% last year, whilst the number who said they didn't know if they had been hit stood at 14% this year versus 37% in 2013.
What's more, the number who claimed that they hadn't been attacked, or weren't sure if they had, last year stood at a sizeable 65% - a figure which dropped to just 39% this year.
In terms of the biggest security concern, insider threats jumped from around a third last year to 40% in 2014, while BYOD-related attacks dropped from 50% to 30% over the same period.
TK Keanini, CTO at Lancope, told Infosecurity that "anomaly detection" is the best way to spot insider attacks on
the network.
"The reason being, the attacker here is not triggering security events. Either through their credentials or ones they have stolen they move around the work without triggering traditional security devices," he explained.
"Where traditional security devices detect incident from a blacklist, anomaly detection is the perfect complement where a whitelist of good behaviour is known and established and what is not good sticks out like a sore thumb."

Unsurprisingly, given the amount of press coverage, APTs and targeted attacks were also on the mind of attendees.
They were named a major threat by 30%, up from 18% last year, taking them into second place behind insider attacks.
Reputational damage (30%) was cited by most respondents as having the worst impact on their organization after a malware attack. This could include diminished brand value and loss of customers to rivals, but is notoriously difficult for organizations to quantify.
Given the increased levels of cyber awareness amongst Infosecurity Europe attendees, it's perhaps not surprising that many are planning security investments over the coming 6-12 months. Cloud security (20%) was the most popular, according to Lancope.
However, investments in security are still not enough when it comes to combatting advanced threats, Keanini said.
"Many executives who control the budget just don't have the visibility until it is too late," he added. "The threat is affecting not only their core business but also their partners and customers. Let's hope it does not have to get a lot worse before it gets better."