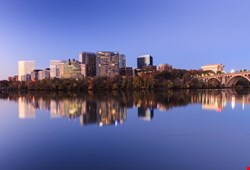 The GISLA program, which is sponsored by the (ISC)² US Government Advisory Board (GAB), was established in 2004 as part of (ISC)²'s effort to recognize federal information security leaders whose commitment to excellence is helping to improve federal information security and to advance an in-demand workforce.
"The GISLA program recognizes emerging leaders in the government cybersecurity field who have inspired innovation, dedication and best practices in the face of the many recent cyber set-backs," said W. Hord Tipton, CISSP, executive director of (ISC)² and former CIO for the US Department of the Interior, in a statement emailed to Infosecurity.
Awards are given in several categories to recognize individuals and teams whose technology improvement, process/policy improvement, workforce improvement, federal contractor or community awareness have led to significant improvements in the security posture of a department, agency or the entire federal government.
As Tipton points out, the awards fall at a time when federal cybersecurity is in the limelight. "After successive years of budgetary challenges, professional education and training opportunities for those who execute government strategies and programs have slimmed down substantially, while at the same time, pressing national security issues, sophisticated attacks, and data breaches are growing at an alarming pace," he noted.

(ISC)² officials, sponsors, and others will honor the 2014 GISLA recipients at a gala dinner and awards ceremony being held on June 3, 2014, in conjunction with (ISC)²'s CyberSecureGov conference in Arlington, Va.
"Now being held in conjunction with our annual two-day security leadership event, this year's GISLA ceremony will provide recipients and finalists with even greater visibility and recognition among their peers and those most respected in the field," Tipton said.