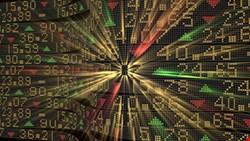 The Israeli group, calling itself IDF Team, said it was also responding to cyber attacks on the websites of the national airline El Al and several Israeli bank websites.
The group's name is believed to refer to the acronym for the Israel Defence Forces, according to the Financial Times.
The cyber attacks come a week after an Israeli hacker, calling himself Hannibal, published personal information of thousands of Saudi Facebook users. The hacker claims to have acted in response to the Israeli credit card hack by Saudi-based hacker OxOmar, who exposed the details of 15,000 credit cards after breaking into the companies responsible for maintaining the information.
The cyber attacks and counter attacks look set to escalate, with the IDF Team warning that if attacks from Saudi Arabia continue, they will "move to the next level which will disable these sites longer term [and] may come to weeks or even months."
Earlier this month, Danny Ayalon, Israel's foreign minister, said the credit card hack by OxOmar was comparable to terrorism and vowed to respond forcefully.
"Israel has active capabilities for striking at those who are trying to harm it and no agency or hacker will be immune from retaliatory action," he said.
Israeli credit card companies have dismissed the financial damage as minimal, but security experts have expressed concern about the potential use of stolen information by Israel's enemies.
Islamist group Hamas has described OxOmar's actions as "a new form of resistance". Hamas urged Arab youth to use all means available in the virtual space to "confront Israeli crimes", according to reports.
This story was first published by Computer Weekly