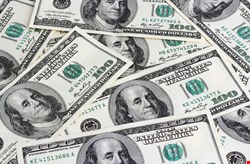 Under the seven-year Global Systems Management Operations (GSM-O) contract, Lockheed Martin will provide operations, maintenance, and cybersecurity for DISN, which is the global telecommunications network for the US military.
GSM-O, the largest of three DISA Global Systems Management contracts, provides programmatic, operations, and engineering services; material; equipment; and facilities to support the lifecycle management of the network.
DISA expects the GSM-O to be carried out through five task orders: one for network operations, a second for network maintenance, a third for cybersecurity, fourth for contingency support, and a fifth for network integration.
For the contract, Lockheed Martin teammates include AT&T, ACS, Serco, BAE Systems, ManTech, and a number of small businesses.
Gerry Fasano, president of Lockheed Martin Information Systems & Global Solutions – Defense, said his firm regards the contract award as a "singular opportunity to coordinate with DISA to improve the speed and efficiency of information exchange between our joint warfighters around the world and their commanders and allies."