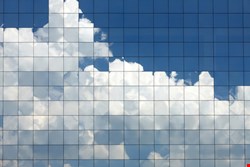 Large point-of-sale-related breaches continue to dominate security press headlines, but new dangers threaten to exacerbate the situation by compromising the small to medium-sized bracket. A fresh cloud-based point-of-sale (PoS) malware – dubbed POSCloud – has been spotted carrying out targeted attacks on software deployed by grocery stores, retailers and other small businesses using web browsers like Internet Explorer, Safari, or Google Chrome.
The new malware family was identified by IntelCrawler, a Los Angeles-based cyber-threat intelligence firm, which noted in an analysis that front-office systems support integration options with credit card readers, barcode scanners, cash drawers and receipt printers. Meanwhile, back-office systems utilize cloud-based PoS services. It means that merchants are able to store data and reporting in public infrastructure, which is accessible remotely via PCs, as well as through mobile devices.
"Compromised cloud-based PoS service providers allow alterations to gift card information, even the ability to create gift cards for themselves and discount vouchers for any customer," the firm explained. "In addition, bad actors have the ability to gain access to employee management subsystems, which could be also used for internal fraud."
Several cloud-based PoS systems allow the storage of credit card details for further use by customers, as well as personal identifiable information (PII) for customer loyalty campaigns. Even if the data is encrypted, the bad actors can successfully collect this data when the operator is working with the software via installed key-logging malware. The extracted PII is then sold to underground identity thieves and also used for cyber-espionage against large number of customers from different countries.
"Identified command and control systems show bad actors using specific type of malicious code, acting as targeted compact loader, which downloads and unpacks additional modules designed to intercept forms and credentials and to detect if the compromised PC has network connection with specific cloud-based PoS providers," IntelCrawler said.
The firm predicts an increasing number of infections in future. For now, its team has notified the identified compromised retailers and small businesses, and delivered the information to global law enforcement.