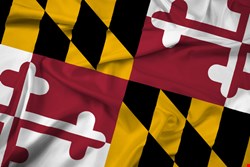 Governor Martin O'Malley launched the InvestMaryland program last year as an economic development initiative administered by the State's Maryland Venture Fund. Luminal is one of the first recipients of a grant.

Luminal is now operating out of Frederick, Md., where it will continue to work on its cloud security product, known as Fugue. The company has a goal to raise $3.8 million, according to the government's Maryland Business News, which it will use to "grow its engineering staff, continue product development and expand its customer base."

"Investing in young, high-tech companies is a critical piece of Maryland's strategy to strengthen and expand our Innovation Economy, grow family-sustaining jobs, and support the development of technologies that keep us safer, healthier and better connected than ever before," Governor O'Malley said in a statement. "We are proud to make this investment in Luminal and to have them in our State. Maryland is the epicenter of cybersecurity and we look forward to Luminal playing a significant and growing role in that community."

Luminal is also deepening its community ties by becoming one of the first companies in the state to apply for the Cybersecurity Investment Incentive Tax Credit. It is also up for a $100,000 grand prize grant as one of the top three finalists in the cybersecurity category of the InvestMaryland Challenge.
"The current model for computing is broken, and bad actors are racing far ahead of available defenses," said Josh Stella, CEO of Luminal, in a statement. "We're taking advantage of the nature of cloud computing to deliver native security, declarative control and operational simplicity previously unattainable."