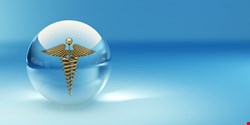 The survey found that 64% of respondents said their organizations had some kind of disaster recovery strategy in place, but the majority (38%) had never been tested, according to BridgeHead's 2011 International Healthcare Data Management Survey. For the survey, BridgeHead polled 158 healthcare officials, predominantly in the US and UK.
"There is a lack of robust disaster recovery planning, despite the fact it appears to be a fundamental requirement for healthcare IT professionals", observed Jim Beagle, chief executive officer of BridgeHead Software.
"The situation is only going to get worse as…the datasets get larger and larger; this whole issue is becoming a growing problem for healthcare professionals", Beagle told Infosecurity.
Unfortunately, disaster recovery is "something you can put off as 'very important' but not 'urgent' when there are other business pressures on the organization", he explained.
"There has been explosive growth in data within the healthcare environment, particularly with unstructured data coming out of the new and existing specialties…that are creating huge datasets which were not predicted in many areas", Beagle explained.
An organization's "backup and recovery strategy and business continuity may have been fit for purpose a few years ago, but have been overtaken by events and pressures from the implementation of regulation and application of new technologies", he added.
The survey also confirmed that hospitals want more control over medical image data generated by picture archive and communication systems (PACS) operated primarily by radiology departments.
PACS applications were cited as the number one reason for healthcare data growth (63%), followed by files held in the electronic health record (54%) and scanned documents such as proof of insurance (51%).
A full 90% of respondents said their facilities had a plan to go at least partially paperless with their electronic patient records; 32% said they planned to move to a new PACS within the next five years.
More than one-third of respondents said their facilities did not have a plan to reduce data center carbon emissions. Also, 45% of those surveyed said their facilities were planning a major storage upgrade (1 terabyte or more) in the next year.