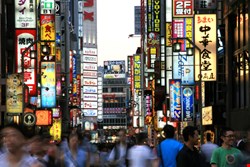 The total number of malware installations is at least 70,000, but could potentially be as high as 300,000, according to a Symantec blog. The malicious applications were offered on the official Google Play market.
Originally, the Android apps were not game related, but were random ones including apps of an erotic nature, a contact management app, a recipe app, and a diet assistant app. But the number of downloads were low. Then, in late March, a bunch of Android apps with names ending in "the Movie" were released. These apps caught the attention of a large number of users who installed them, the blog explained.
The malware writers use "enticing" applications, such as videos or comics, "to lure the user to download the particular application", explained Joe Chen, senior manager with Symantec security response.
"Once it is on the machine, it will prompt you to get access to your contacts list or other information. Because people are so trained to accept any pop-ups, they usually accept it….The malware will then start collecting personal information and send it back to the author of the malicious app", Chen told Infosecurity.
While the purpose of this attack is not clear, the scammers appear to be harvesting email addresses and phone numbers to use for their next round of activities, such as spamming or calling individuals to attempt to defraud them. So the information could be sold to criminal groups, the blog explained.
According to Yomiuri Online, the Tokyo Metropolitan Police Department has begun investigating this incident and is attempting to track down the malware developers, the blog added.
"We all need to be aware when an application pops up with a message and asks you for access to your contacts list". Ask why the application needs that access. If it does not make sense, do not grant access, Chen advised.