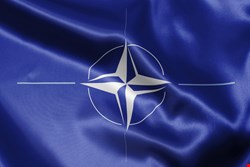 Officials told the press that about 10 of the attacks each month were serious enough to warrant mention, but none has yet proved successful in compromising the organization's networks. Most of the attempts came from petty criminals or political hacktivists, though NATO admitted that a few of the incidents appeared to have been state-sponsored.

Despite the apparent downplaying of the issue by NATO honchos, the fact remains that cybercriminals are becoming increasingly sophisticated in their attack methods.
"While they may have been unsuccessful in breaching NATO's networks to date, this doesn't mean it won't happen in the future," said Ross Brewer, vice president and managing director for international markets at IT forensics specialist LogRhythm, in an email to Infosecurity.
The implications should a hack succeed are not to be dismissed, he added. "For an organization like NATO, the ramifications of a successful cyberattack could be incredibly damaging – and lives, as well as highly sensitive information, could be lost as a result," he said.
The NATO revelation is adding fuel to the info-sharing fire, which was also stoked this week by an announcement from BSkyB that it plans to share intelligence with law enforcement agencies and competitors. The British satellite behemoth recently saw one of its Twitter feeds hacked and hijacked by the Syrian Electronic Army.

"We are collaborating with others to understand what the hactivism threats might look like, because that is a growing area," BSkyB cybersecurity chief, Phillip Davies told audiences at the Info-Crime event. "There is often a discussion that hactivism doesn't necessarily equal an advanced persistent threat, but actually those lines are often blurred. It is about understanding the whole environment, and understanding what threats might be coming our way."
Information-sharing should be a critical piece of the defense net for any organization, Brewer said, even in the face of potential competitive risk stemming from collaboration with one's rivals. "As they say, knowledge is power, and this is especially pertinent when it comes to defending against cybercriminals in order to stay one step ahead. It's therefore heartening that organizations such as NATO are increasing the amount of information that they share internally. However, many could also take the lead from BSkyB and share their knowledge externally to widen the pool of intelligence. While several companies may think that disclosing this information to competitors is a risk, it's dwarfed when compared to the potential fallout from a successful cyberattack."
The industry should also commiserate when it comes to ongoing education and modernization, said Paul Davis, vice president of Europe for security firm FireEye.
"The revelations from NATO and BSkyB evidence how significantly the threat landscape has evolved in recent times," he said, in an emailed comment. "As far too many enterprises continue to use the same security technology that has been around for many years, we need greater education around the changing methods of cyber criminals, as the human layer still presents the greatest risk to an organization. The continued education of people around modern security threats and the changing nature of the attackers' goals is essential to mitigating the mounting risks facing businesses."