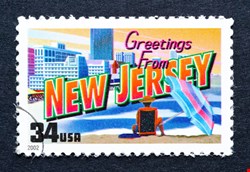 Felix Roque, the mayor of West New York, N.J., and his son Joseph were arrested and charged with hacking into the www.recallroque.com site and intimidating the individuals associated with the website, an FBI statement explained.
In February, Roque and his son hacked into and took down the site and intimidated and harassed its operators, the FBI alleged. Each faces a maximum fine of $750,000 and maximum prison term of 11 years if convicted on all charges.
"This case illustrates two primary concerns of law enforcement, the violation of public trust and cyber intrusion", said FBI Special Agent in charge Michael B. Ward. "It's incredibly disappointing that resources have to be diverted from protecting the U.S. against cyber intrusions targeting critical infrastructure, federally funded research, and military technology to address a public official intruding into computer systems to further a political agenda", he said.
US Attorney Paul Fishman added: "In this case, the elected leader of West New York and his son allegedly hacked into computers to intimidate constituents who were simply using the Internet to exercise their Constitutional rights to criticize the government. We will continue to investigate and prosecute those who illegally hack into computers and disable websites with the goal of suppressing the exercise of that right."