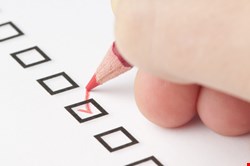 BSI, the business standards company, has completed its independent assessment of three companies to the new TickITplus certification scheme, with Geoplan Spatial Intelligence, L-3 TRL Technology, and Lockheed Martin UK IS&S achieving certification.
TickITplus is the software and IT quality benchmark for UK businesses. It builds on the ISO 9001 requirements and provides extensive guidance on how to apply these specifically to the management of IT and software development. Designed to improve delivery, it provides industry and businesses with more effective and reliable IT services by bringing about more consistent, integrated and repeatable procedures, resulting in less revisions and more predictable outputs.
As budgets continue to be impacted by cost cutting, businesses have to become leaner and do more for less, increasing the pressure on IT departments. Putting in place a well-documented and robust system allows businesses of all sizes to streamline their processes, which can save time and money. By applying a process to review, improve and develop best practice in IT and software delivery, staff can focus on servicing customers and delivering projects.
Enhanced efficiency and processes can also reduce costs and increase productivity. In the case of Geoplan, strengthening their software processes with TickITplus led to impressive improvements in its financial results. In 2013, the firm recorded a profit of more than $669,000.00/£400,000 on sales of $2.84m/£1.7m, and productivity per employee rose to around $167,260/£100,000, from $103,700/£62,000 in 2004.
"The introduction of TickITplus became part of a broader change in our business", commented Sara McCartney, finance and operations director at Geoplan. "We gave employees collective responsibility for business improvement. This new collaborative approach resulted in constructive criticism, informed decision-making and a workforce who were motivated by problems being addressed and their own involvement in rectifying them.
"The TickITplus certification and wider cultural change transformed our approach to projects. It ensured we had reliable and repeatable processes in place that gave us the confidence to deliver projects on time and within budget. By obtaining this certification it puts the onus on us to demonstrate ongoing business process improvement and provide a detailed measurement of it."
At the heart of the TickITplus scheme is a process model called the Base Process Library (BPL), covering business, engineering, functional and support activities. It details and provides guidance on how each practice within the processes should be implemented. To be awarded the TickITplus certification, each organization had to map their business management system processes to the TickITplus BPL, provide evidence that these were being followed, and the work products were being produced.
TickITplus can be graded at five levels (foundation, bronze, silver, gold and platinum), allowing businesses to select the level most appropriate for them. This can range from a basic process model at the foundation level through to the platinum offering, driving continual improvement in key processes.
Suzanne Fribbins, risk management specialist at BSI, added: "Geoplan, L-3 TRL, and Lockheed Martin should be proud of their achievement in being the first to obtain the TickITplus certification from BSI. This certification demonstrates their dedication to furthering business performance, giving customers reassurance in their IT systems and processes. It is a testament to their commitment to quality and continual improvement that they are amongst the first to achieve certification."
Developed and maintained by the Joint TickITplus Industry Steering Committee (JTISC), the scheme aims to develop robust solutions that meet business users' needs in an ever-evolving industry. The scheme also allows for the optional inclusion of other key IT standards including ISO/IEC 27001 for information security and ISO/IEC 20000-1 for IT service management.
L-3 TRL, Geoplan and Lockheed Martin UK IS&S will now be listed on the BSI Certificate and Client Directory.