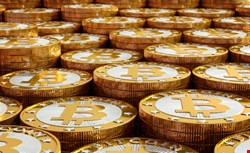 New York State has released a proposed framework for licensing and regulating Bitcoins and other virtual currencies. The rules are stringent, and essentially eliminate the ability of criminals to use Bitcoin as a traceless currency for engaging in illicit activity, tax evasion or money laundering.
Affected entities include ny business that receives or transmits virtual currency on behalf of consumers; is in charge of securing, storing or maintaining custody or control of virtual currency on the behalf of customers; that performs retail currency conversion services; which buys and sells virtual currency as a business; or in any way controls, administers or issues it will be subject to the rules.
The license is not required for merchants that accept Bitcoin or consumers, and Bitcoin miners are exempt.
Dubbed "BitLicense," the regulatory proposition from the New York State Department of Financial Services (DFS) contains a laundry list of requirements for firms holding the licenses, including a mandate to maintain a consumer complaint policy, hire a CISO, and conform with a rash of business practices involving record-keeping, accounting, capital structure and so on.
In addition to protecting consumers from fraud and data breaches, critically, it includes anti-money laundering compliance rules. Specifically, it would require firms to verify and maintain the identity and physical addresses of the parties involved; the amount or value of the transaction, including in what denomination purchased, sold or transferred, and the method of payment; the date the transaction was initiated and completed; and a description of the transaction, including the type, value, date, and precise time of the transaction. Any transaction or series of transactions in one day for denominations over $10,000 will require notification of the authorities and additional due diligence.
The law would require this for any payment, receipt, exchange or conversion, purchase, sale, transfer or transmission of virtual currency – leaving virtually no wiggle room for a cybercriminal looking to clean money and hide his or her tracks.
"We have sought to strike an appropriate balance that helps protect consumers and root out illegal activity – without stifling beneficial innovation," said Ben Lawsky, superintendent of financial services, in announcing the proposal. "Setting up common sense rules of the road is vital to the long-term future of the virtual currency industry, as well as the safety and soundness of customer assets."
The state is taking a 45-day period to gather public comments, going to far as to post the proposal on Reddit. Lawsky added, "We recognize that – as the first state to put forward specially tailored rules for virtual currency firms – continued public feedback will be an important part of finalizing this regulatory framework. We look forward to carefully and thoughtfully reviewing public comments on our proposal."