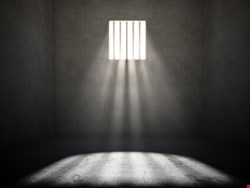 Hackers who locked Antipodean Apple fans' devices using the "Find My iPhone" feature and demanded a ransom may have been caught by the Russian authorities.
Two men, one 17 and one 23-years old, were arrested by the Russian Interior Ministry, according to a
press release
on the department's site on Monday.
The notice describes 'remote blocking of mobile and stationary' Apple devices using an almost identical technique to that used by the attackers masquerading as 'Oleg Pliss', which
emerged last month
.
According to the Interior Ministry, the hackers used "two well established schemes".
The first required them to create phishing pages, crack email accounts or use social engineering techniques to access victims' Apple ID credentials.
The second, apparently involved the hackers "binding" victim devices to a "pre-arranged account".
This account was owned by the attackers but they persuaded Apple users to buy or rent it off them by offering a "large amount of media content". In order to access this content, these users would have to link their devices to the account, thus exposing their Apple IDs log-ins.
The Interior Ministry said the two suspects were Moscow residents. After searching their apartments police apparently found SIM cards and phones used in "illegal activities", as well as material on how to hack systems.
However, it's still not 100% clear if the two are the original duo behind the 'Oleg Pliss' incidents which plagued users Down Under last month, or merely opportunistic copycat attackers.
Apple at the time claimed its Cloud service wasn't compromised by the hackers – which this missive from the Russian authorities would certainly bear out – and urged users to change their Apple ID password as soon as possible.
It added that those with problems should visit their local Apple Retail Store or contact AppleCare.
However, security experts said devices could be reset by using Recovery Mode followed by a restore from a backup by connecting to iTunes.