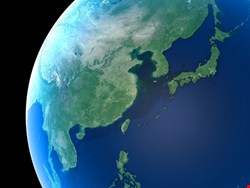 Stewart-Rattray told ITWire.com that there is a clear need for a cross-functional approach to information security involving marketing and human relations departments, as well as IT.
She advised companies to develop and implement clear policies governing information access and use in order to prevent data breaches.
Stewart-Rattray recommended that companies implement the recently released COBIT 5 for Information Security framework. Issued earlier this year, COBIT 5 for Information Security provides guidance on implementing information security measures within the COBIT 5 framework.
According to an ISACA survey conducted earlier this year, 45% of organizations in the Asia-Pacific region said that they did not have enough IT staff to meet their needs, a figure that was higher – 54% – for organizations globally.
Forty-one percent of Asia-Pacific organizations reported they were suffering IT project overruns, much lower than the 57% globally. Also, 54% of Asia-Pacific organizations expected an increase in their IT investment over the next year, compared to 49% globally.