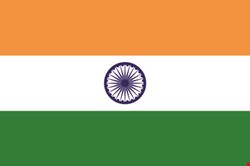 The rapid adoption of the internet in India, which now has the world's third largest internet-using population after the US and China, is being marked by an increase in online crime, with India topping the ranks of spam-sending countries, accounting for 14.8% of spam from July to September 2011.
India has more than 112 million internet users with about 7 million new users being added every month, according to the Internet and Mobile Association of India (IMAI).
The arrests and seizure of 14 laptops, seven memory sticks, 23 mobile phones, fake documents and cash marks an attempt by India authorities to crack down on the growing problem of cybercrime.
Until now, poor enforcement of information technology laws in India meant spammers could act with impunity, according to the BBC. The laws also make no specific mention of spam.
The crackdown is being seen as a positive sign in India where the officials have been accused of not keeping up with cybercriminals.
Indian companies are also starting to take cyber-threats seriously after a number of recent surveys highlighted a considerable lack of preparedness to counter such threats, the BBC said.
Indian corporations lost an estimated $27.5m (£17.8m) in the first half of 2011 due to phishing attacks, according to RSA, the security division of EMC.
The government of India has also demonstrated an increased awareness of the need to improve cyber defenses by signing a memorandum of understanding (MOU) five months ago to collaborate on cybersecurity with the US.
The MOU is aimed at enabling the US and Indian governments, as well as the broader cybersecurity communities in both countries, to coordinate with their counterparts on a broad range of technical and operational cyber issues.
Under the MOU, the US Computer Emergency Response Team (CERT) and the Indian CERT will exchange cybersecurity information and expertise.
This story was first published by Computer Weekly