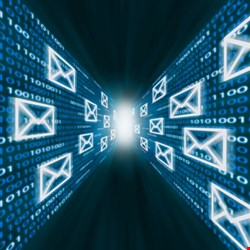 "I have been forced to make a difficult decision: to become complicit in crimes against the American people or walk away from nearly ten years of hard work by shutting down Lavabit," Levison announced yesterday. He has clearly said as much as he is able to.
Reading between the lines, it would appear that he is the subject of a requirement by the NSA or other law enforcement/intelligence agency to hand over customer data – probably a secret court order complete with gagging order issued by FISA in line with the secret interpretation of the PATRIOT Act used to justify the NSA's surveillance programs. If this is the case – and it is, of course, conjecture – he is fighting the demand.
"I wish that I could legally share with you the events that led to my decision," he explains. "I cannot. I feel you deserve to know what's going on – the first amendment is supposed to guarantee me the freedom to speak out in situations like this. Unfortunately, Congress has passed laws that say otherwise. As things currently stand, I cannot share my experiences over the last six weeks, even though I have twice made the appropriate requests."
If this is what the court case is about, it is unlikely that he will be able to avoid handing over existing customer data. "We've already started preparing the paperwork needed to continue to fight for the Constitution in the Fourth Circuit Court of Appeals," he says. So his decision to close Lavabit now is to avoid becoming "complicit in crimes against the American people" in the future.
"What's going to happen now?" he asks. Apart from continuing to fight, he adds, "A favorable decision would allow me resurrect Lavabit as an American company." There is a hint there that if he loses the court case, he might resurrect Lavabit elsewhere, outside of US FISA reach.
This seems to be confirmed in his final statement: "without congressional action or a strong judicial precedent, I would strongly [his emphasis] recommend against anyone trusting their private data to a company with physical ties to the United States."
Lavabit is not alone. Silent Mail, part of the secure communications suite from Silent Circle, has also shut down. "We have not received subpoenas, warrants, security letters, or anything else by any government," announced co-founder and CTO Jon Callas this morning. But Silent Circle has seen "the writing the wall, and we have decided that it is best for us to shut down Silent Mail now."