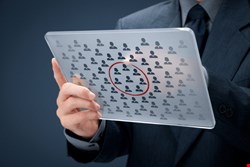 Right now, business executives are enjoying a golden age of anytime, anywhere, free-for-all access to customer data. Whether it's a recommendation engine looking to use online video viewing history to deliver suggestions for what to watch next or everyone from Google to travel sites asking to retain phone numbers, alternate emails and other contact information, the ability for marketers to gain a 360-degree view of individual customers is becoming more and more possible. Along with that comes personalized advertising, where targeted ads become more concierge-like than intrusive, thus translating to more buying conversions and, by proxy, better bang for the advertising dollar.
So far, so good, but privacy concerns are set to impact that trajectory, according to a recent EY online survey. When asked whether they collect, deploy and interpret customer information that allows them to acquire, develop and retain their customers, more than six-in-10 businesses (62%) say they use "customer insight" programs. And, a vast majority (78%) say that they know that their data enables companies to make more money. As a result, consumers are becoming increasingly selective about who they are willing to share data with. In total, nearly half (49%) of consumers admit that they will be less willing to share personal information in the next five years.
"Today's customers know the information that brands are collecting," said Steve Wilkinson, EY's managing partner for the UK and Ireland markets, in a statement. "Everything from web browsing behavior to social media and interactions with the brand can be used to improve business processes, decisions, customer experiences, and identify competitive differentiators. However, many customers have recognized that businesses are using their personal information to help grow revenues, and are starting to withdraw access to their private data."
However, the majority (71%) of executives are not preparing for a future where access to customer data is no longer free to be captured and leveraged for commercial purposes – setting themselves up for a Big Data backlash, as it were.

The research reveals that 48% of senior decision makers are currently reliant on consumer-generated data interaction from social media, web browsing behavior, previous purchases and ad-clicks. And of those businesses that use customer insight programs, 79% believe that it boosts revenue and 25% of senior decision makers surveyed think that it increases revenue a 'fair amount' or more. Further, 41% of senior business decision makers admit that it would present a risk to their existing business model and revenues.
But surprisingly, executives seem unaware of the increasing number of consumers who are less willing to share information; just a fifth (20%) of business executives are concerned that customers will start to restrict the use of their personal information by companies in the next five years' time. A further 28% of business executives don't think that the amount of free information that customers are willing to share will change, while 29% admit to not knowing whether more or less of the personal data sourced from customers will be provided for free.

"Companies are at odds with consumer attitudes when it comes to the collection and use of personal data," said Wilkinson. "This appears to be a laissez-faire attitude among business executives when it comes to how they might collect and use customer's personal data in just a few years' time. Instead, companies need to realize that a backlash is building among consumers who are no longer willing to share their personal data and starting to restrict the information they provide to companies."

The new era will mean that customers will expect to be incentivized to share their data: four-in-10 consumers agree that they would be more willing to share personal data with companies if incentivised to do so.
But despite the importance of customer insights to a business and its operations, 76% of senior business decision makers still say that their business would not be prepared to incentivize or pay customers for direct access to their personal data. This highlights the stark contrast in the way that businesses and consumers view private data-sharing, Wilkinson said.

"Business executives acknowledge the risk that a shift in consumer attitudes to private data sharing could have for their company," said Wilkinson. "In spite of this, there is a reluctance to adopt incentives that encourage consumers to part with personal data. Given the high volumes of businesses that rely on customer insights, organizations need to rethink how they can engage with customers and develop new ways to capture their data in a competitive market."