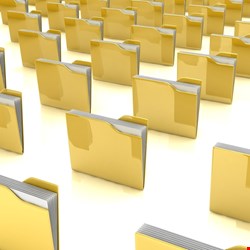 According to Linoma, this new app enables users of Apple and Android phones and tablets to easily and securely connect with their corporate network to transfer files. The intuitive menus in the app allow users to upload or download without special training or technical skills.
"File management is a critical function in any workplace and, without a secure BYOD solution, users will find a workaround to maintain productivity", said Bob Luebbe, chief architect for GoAnywhere. "Delivering mobility tools that make it easier for workers to connect with corporate servers reduces reliance on policy enforcement to control data security."
As an enterprise solution for secure mobile file sharing, GoAnywhere File Transfer allows data to remain on company servers so no information is uploaded to the cloud, the firm said. Employee access and permissions are controlled by the administrator, including LDAP and Active Directory authentication for Android and iOS devices.
Because the mobile app connects with GoAnywhere Services – a secure FTP server for enterprise – all file transfer events are logged to meet compliance with SOX, PCI DSS, HIPAA and state privacy laws.
"We're always listening to our customers, and this new mobile app is a direct result of that feedback", Luebbe explained. "Our customers' trading partners and vendors can also use this app to exchange files with our customers' systems. It's a win-win for everyone."
The GoAnywhere File Transfer app is available for download now on iTunes and the Google Play store. It is free to customers licensed for the GoAnywhere Services HTTP/s module. GoAnywhere Services – part of the GoAnywhere Managed File Transfer (MFT) software suite – makes it easy for trading partners, remote employees and other external parties to initiate encrypted file exchanges through standard protocols including SFTP, FTPS and HTTPS.