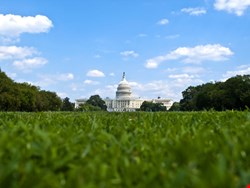 Last month, Kyl teamed with Sen. Sheldon Whitehouse (D-R.I.) to propose compromise cybersecurity legislation that would put the Department of Homeland Security (DHS) in charge of a program to encourage – but not require – critical infrastructure companies to improve their cybersecurity.
According to a draft of the bill, critical infrastructure firms that meet "baseline performance goals" would receive liability protections, government funding, and technical assistance.
In an effort to move the legislation along, Kyl is meeting with the Chamber to get its support for the bill, according to a report by The Hill newspaper.
"We thought it was time to actually tell them what we were thinking of, get their response to it", Kyl told the paper.
Currently, the Senate is deadlocked between the Democratic-backed Cybersecurity Act, which would put the DHS in charge of setting and enforcing federal cybersecurity mandates, and the Republican-sponsored Strengthening and Enhancing Cybersecurity by Using Research, Education, Information, and Technology Act, which stresses information sharing and voluntary cybersecurity guidelines for industry.
The Chamber strongly opposes provisions in the Cybersecurity Act that would set cybersecurity mandates enforced by DHS.