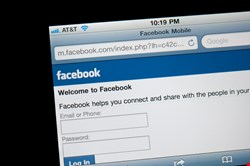 In response to reports last week that more US employers are asking job applications to supply Facebook usernames and passwords as part of the interviewing process, Senators Richard Blumenthal (D-Conn.) and Charles Schumer (D-N.Y.) sent letters to the DoJ and EEOC calling for a federal investigation into whether the practice violates federal law.
Blumenthal and Schumer argued that the practice represents an intrusion into personal privacy that could set a dangerous precedent for personal privacy and online privacy, make it more difficult for Americans to get jobs and expose employers to discrimination claims.
"I am alarmed and outraged by rapidly and widely spreading employer practices seeking access to Facebook passwords or confidential information on other social networks. A ban on these practices is necessary to stop unreasonable and unacceptable invasions of privacy", said Blumenthal.
"Employers have no right to ask job applicants for their house keys or to read their diaries – why should they be able to ask them for their Facebook passwords and gain unwarranted access to a trove of private information about what we like, what messages we send to people, or who we are friends with?" added Schumer.
Backing up the senators, Facebook said that the practice is a violation of its Statement of Rights and Responsibilities for users to share or solicit usernames and passwords.
"As a user, you shouldn't be forced to share your private information and communications just to get a job. And as the friend of a user, you shouldn't have to worry that your private information or communications will be revealed to someone you don't know and didn't intend to share with just because that user is looking for a job", said Erin Egan, chief privacy policy officer with Facebook in a blog post.
"Facebook takes your privacy seriously. We'll take action to protect the privacy and security of our users, whether by engaging policymakers or, where appropriate, by initiating legal action, including by shutting down applications that abuse their privileges", Egan added.
In addition, a poll conducted by Sophos' Naked Security blog of its readership fond that 91% think it should be illegal for company to request access to Facebook accounts.