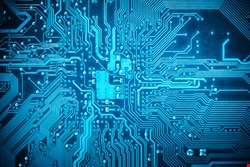 It was no surprise. Trevor Pearce (SOCA's director general) wrote to Keith Vaz (chair of the Home Affairs Select Committee) on 6 September. "I have carefully considered your request to publish the list of clients, and have taken into account views from the Information Commissioner, the MPS and SOCA's lawyers", he started. And concluded, "I am clear... that therefore the confidential material as presented to and agreed with you should remain confidential."
The so-called 'blue-chip hacking list' is a list of around 100 major organizations and a few big-name celebrities who employed four rogue private investigators who broke the law in obtaining information. While journalists who did similar have been openly investigated, arrested and prosecuted - and the process caused a major newspaper to close and a public inquiry to recommend new curbs on the press - nothing remotely similar has happened to the blue-chip list.
SOCA appears to have the support of both the Metropolitan Police (MPS) and the Information Commissioner's Office (ICO) in withholding the names. The MPS has removed nine names from the list as they are part of live investigations. The ICO, Christopher Graham (who started his own investigation into those named) blogged on 7 September, "It's not clever to start a criminal investigation by publishing the names of everyone and everything you're investigating. That's why we've stated we're not publishing the list at this stage, and why I've written to Keith Vaz MP to urge similar patience on the part of his Select Committee."
This now brings the three organizations that could bring public prosecutions against those named into direct conflict with a Select Committee of members of parliament.
The underlying issue is whether or not SOCA is 'protecting' blue-chip companies. It argues, somewhat confusingly, that on the one hand publication of the names could prejudice any subsequent prosecutions, while on the other hand Pearce wrote to Vaz, "SOCA has been clear that it is not alleging the individuals and companies named on the list have or even may have committed an offence."
Vaz argues that it is in the public interest to name those on the list. The ball is now in his court; but while he gave yesterday as the deadline for SOCA to publish the list (or he would do so himself), he did not say when the Select Committee might publish.
The ICO is due to appear before the committee this afternoon at 2:45pm. His position is already clear, but so is that of the committee. Graham is likely to be asked to justify how naming those on the list could jeopardize potential prosecutions that SOCA and the MPS have already dismissed. In government's own phrase, if those on the blue-chip list have done nothing wrong, they have nothing to fear.