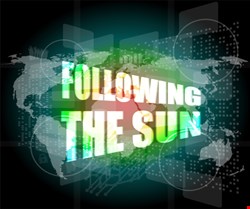 Security vendor Sophos plans to expand headcount in its SophosLabs team by 25% this year and will be shifting most of its threat response capabilities to a new location in India.
The Abingdon-based firm said in a statement sent to Infosecurity Magazine that its growth over the past year has allowed it "to make significant additional investment" in SophosLabs, and that it is actively hiring in all labs locations across the globe.
"As part of this investment, we are making a number of enhancements to the Threat Response team within SophosLabs to improve our ability to focus on the increasingly important tasks of proactive detection development, complex investigation, threat intelligence gathering, and technology innovations," it added.
"The new team, which will be based in our Cyberoam office in Ahmedabad, will assume responsibility for the majority of Threat Response work – including responding to email spam outbreaks and adding detection for malicious files reported by customers – and will operate in a 24/7 capacity," said Sophos.
The firm was at pains to point out to Infosecurity that the relocation of most threat response work to India would not lead to any job losses in the UK or other locations worldwide.
Those working in threat response roles at these other locations - UK, Hungary, Canada and Australia – will instead focus on more "advanced and complex" areas of threat research.
Sophos acquired Cyberoam
back in February this year to round out its unified threat management (UTM) and security information and event management (SIEM) capabilities.
"The acquisition expands and accelerates our network security roadmap to grow our presence in UTM,
advanced persistent threat protection, wireless and next generation firewall – some of the fastest growing markets in all of IT," Sophos CEO Kris Hagerman wrote in a
blog post
at the time.
"This also continues our focus of providing exciting opportunities to grow our channel partners and customers."