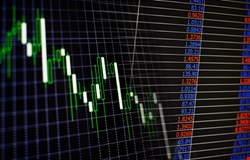 Symantec's flagship product, Norton anti-virus, has always been one of the leading desktop security products. But PC sales are struggling and security practices are changing. Symantec has failed to make any serious headway into the network security now dominated by new technologies such as those developed by FireEye, Damballa, and Palo Alto Networks; nor into the new mobile market.
Users are less concerned today with old-fashioned viruses as they are with persistent and targeted threats; and there is a general perception that anti-virus products will not stop a targeted attack. The market is not choosing Symantec for this new threat, while a stagnant PC market means it has little room for manoeuvre in its traditional market.
Bennett was hired in July 2012 to turn things round. Initially he was very successful, and Symantec's shares gained 40% from his hiring to his sacking. But things had slown down. "The first year was terrific, the last six months have been terrible," MKM Partners analyst Israel Hernandez told Reuters. "I think he got success with the low hanging fruit initially, but when he started to tackle the difficult challenge of changing the sales culture and reorganizing the sales organization...that's when the cookie crumbled," he said.
It seems to have been this attempt to change the sales culture that led to his downfall. "Bennett blamed lower revenue in recent quarters on a sales-force restructuring that was meant to help restart growth and instead disrupted customer relationships," notes Bloomberg Business Week. In reality he is just one of several top executives who have left the company in recent months – others include Francis deSouza, president of products and services, and James Beer, chief financial officer since 2006.
Announcing the move on Thursday, Symantec said that it had "appointed board member Michael Brown as interim president and chief executive officer, effective immediately." Chairman Daniel Schulman said, "Our priority is now to identify a leader who can leverage our company's assets and leadership team to drive the next stage of Symantec's product innovation and growth." He added, "This considered decision was the result of an ongoing deliberative process, and not precipitated by any event or impropriety."