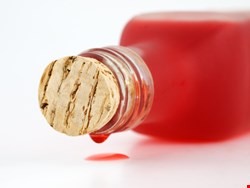 The Obama administration has been receiving flack, particularly from Republicans in Congress, about recent national security leaks, including the disclosure that the US was intimately involved in the development and deployment of the Stuxnet worm, which disrupted Iranian nuclear facilities.
Clapper said this week that the US government would add a question about unauthorized disclosure of classified information to the polygraph test used by intelligence agencies to screen employees, according to a report by the Associated Press.
In addition, Clapper said that the intelligence community would pursue any investigations into national security leaks that the Justice Department decided not to undertake, the report noted.
Republicans in Congress have criticized Attorney General Eric Holder for not appointing a special counsel to lead an independent investigation of the leaks. Instead, Holder appointed two US attorneys to conduct the probe.
"Given the potential conflicts of interest with the department investigating itself, the past failures of the Justice Department to prosecute their own who admitted to classified leaks, and the attorney general's own tepid responses to my past questions about leak prosecutions, I believe the only way to truly get to the bottom of these dangerous leaks is to appoint an independent special prosecutor", said Sen. Chuck Grassley (R-Iowa) during a Senate hearing earlier this month.
It may be that case that Clapper's announcement was designed to blunt congressional criticism of the Obama administration.