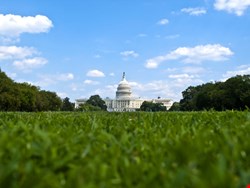 The Senate will consider amendments – which are expected to be numerous – to the bill next week, according to a report by The Hill newspaper. The vote to bring the bill to the Senate floor was 84-11.
Sen. Kay Bailey Hutchison (R-Tex.) said she plans to offer an amendment in the nature of a substitute, replacing the Cybersecurity Act with the SECURE IT Act, the Republican alternative.
"I don't think anyone in our group wants to hold up dealing with cybersecurity. We know that America's systems could be under threat and some have been hacked into already", she was quoted by the newspaper as saying.
From the Democratic side, Sen. Al Franken (D-Minn.) and other senators said they would introduce amendments to improve privacy protections, and Sen. Daniel Akaka (D-Hawaii) plans to offer an amendment that would create a chief privacy officer at the Office of Management and Budget.
Sen. Ron Wyden (D-Ore.) plans to offer an amendment that would require police to obtain a warrant before requesting location data from a person's mobile device, except in an emergency. Sen. Patrick Leahy (D-Vt.) has filed four amendments that focus on data security and privacy and stiffening penalties for cybercrime, among other issues.